Certified systems for every kind of home
M&P Fire Protection is a leading specialist in the design, supply, installation and maintenance of residential fire sprinklers, including mist systems. We are certificated to Level 3 under the LPS 1048 scheme and are third party audited by the Loss Prevention Certification Board (LPCB).
All design, installation and maintenance work we carry out will be in line with the latest British standards, the current ones being BS 9251:2014 for residential sprinklers and BS 8458:2015 for residential and domestic mist sprinkler systems.
The automatic fire sprinkler system is the most widely used fire protection system today and has been used since 1872. These systems are designed to protect property and life as specified by the various automatic fire sprinkler standards. Within residential properties, the British standard BS 9251:2014 is used for a conventional sprinkler installation. In special circumstances, we can design and install a mist system to BS 8458:2015 to cover domestic and residential buildings. We specialise in high-rise blocks of apartments, houses, care homes, sheltered housing and retro-fit installations, and we have delivered systems for a large number of councils.
Fire sprinklers are now widely used as part of the fire strategy in new-build homes and some building regulations require them to be fitted during building renovations.
How our systems effectively save lives
The type of the system you need will either be fed off the existing/proposed boosted cold-water supply, the town's main or a dedicated fire pump and tank. This will depend on the pressure and flow requirement as each system will undergo full hydraulic calculations.
The pipework can be run in voids or within specialised boxing to make the system invisible. There are many types of sprinkler heads, the most commonly used being concealed and sitting flush with the ceiling, ensuring the room remains aesthetically pleasing.
The danger to life and damage to property resulting from fire is a high cost to pay for inadequate fire protection. In an unprotected environment, a fire becomes uncontrollable just four minutes after it has started and the building may be lost entirely. In a building protected by a fire sprinkler system, the fire is contained and controlled immediately, and the possibility of personal injury is dramatically reduced.
In fact, the greatest danger to life is the inhalation of toxic fumes generated by a fire long before it has had a chance to engulf the building structure. Early warning of a fire by using smoke detectors will reduce the risk of losing a life by up to 50%. If a fire can also be extinguished early, the effect is even more dramatic. Using a combination of sprinklers and smoke detectors, the potential reduction in the loss of life is almost doubled to up to 98.5%.
DID YOU KNOW?
Automatic sprinkler systems are used more than any other fixed fire protection system and over 40 million sprinklers are fitted worldwide each year.
Sprinkler systems have been proven in use for well over 100 years. Possibly the oldest in Britain was fitted at the Theatre Royal Drury Lane and the updated form is still in use today.
Losses from fires in buildings protected with sprinklers are estimated to be 1 in 10 of those in unprotected buildings.
There have been no multiple fire deaths in the UK as a result of a fire in a dwelling with a working sprinkler system.
AUTOMATIC SPRINKLER SYSTEM FACTS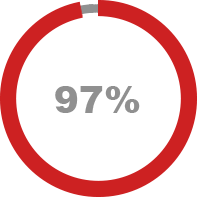 FACT No.1
You have 97% chance of surviving a house fire if an automatic sprinkler system is fitted.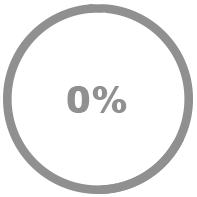 FACT No. 2
No-one has ever died in a UK home fire that was protected by a fully maintained sprinkler system.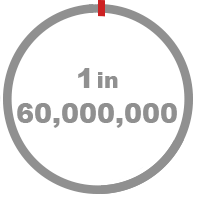 FACT No. 3
The chance of a sprinkler system false alarm is around 1 in 60,000,000 (per year of service).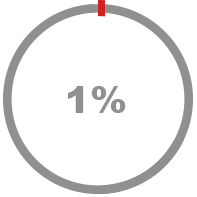 FACT No. 4
Installation of sprinkler system is estimated to make up around 1% of the total building cost.